In the window of the "Active Directory Import", there is a magnifying glass – the "View AD" for each domain in the column "Action". This function can be used after reading in the AD. This AD-View enables it for you to display all members and all memberships of this object on the basis of the read in AD-objects for a selected user or a group. Not only direct members, but also indirect nested members are displayed. The same is applicable for the memberships.
If we call this function, a new window opens, which includes one search row and three windows. In the row, we can enter a search term, a user, a group or a character string, which is a component of an object. After the third character, all results matching below are listed, from which we can select any one. After a short time the groups are displayed in the left window, in which our object is member. In the right window, if applicable, the members of our object appear. In the middle window data for the selected object appears.
We can initiate further search by clicking a displayed object, in order to get the memberships and members.
In order to sort the objects in a column, click the column heading.
Illustration: The memberships and members of the group "Domänen-Benutzer".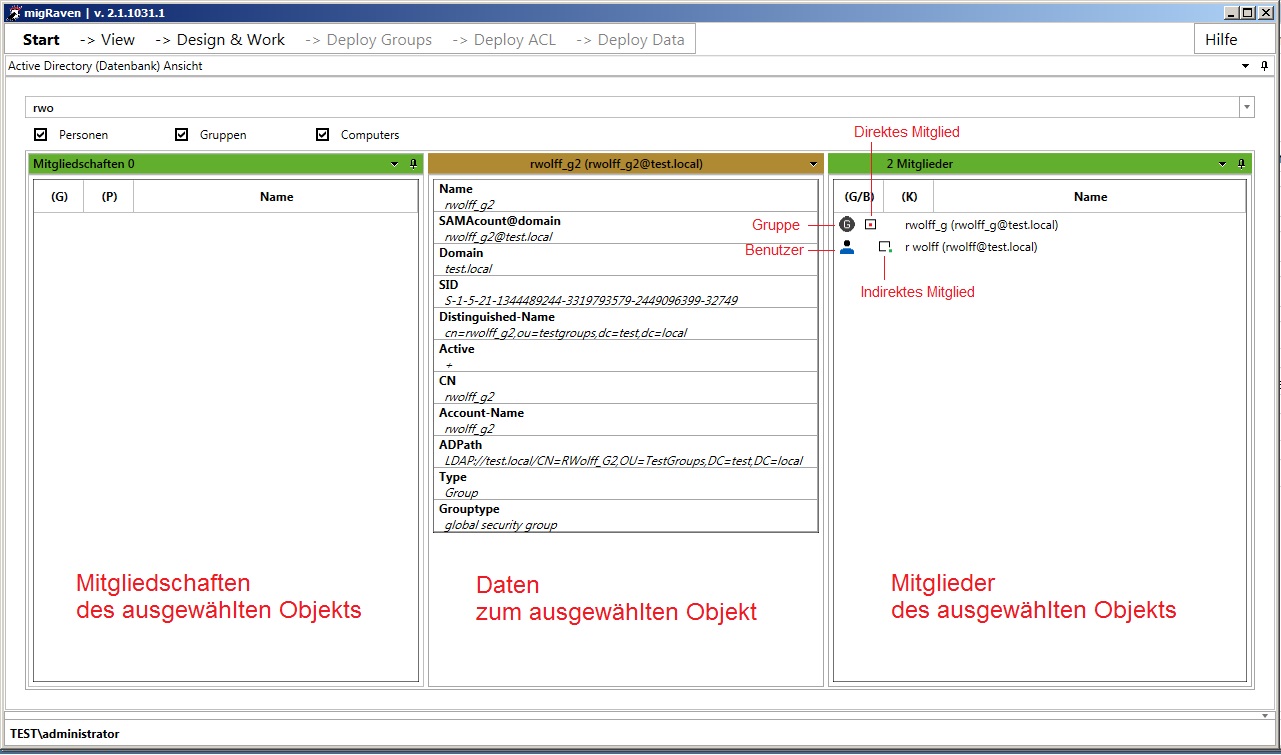 Symbols show which objects deal with users and groups. Other symbols show, which members and memberships are direct and which are indirect. Their SID is displayed by moving the mouse over an object.